Quality Pastured Meat From Our Family To Yours!
Boston Butt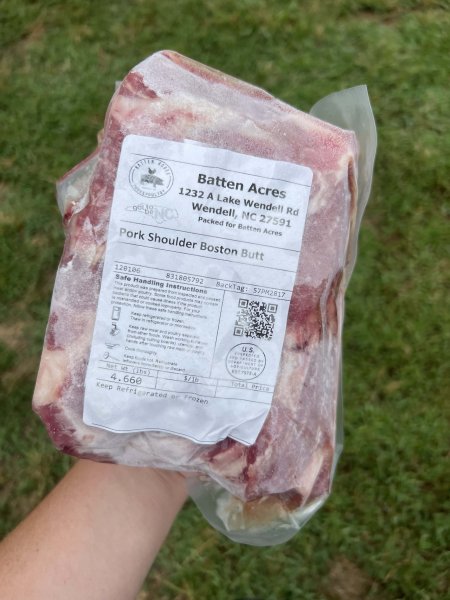 1 Boston Butt | Approx 4.5 pound @ $8.50/pound = $38.25 + $0.00 Assembly
A fresh boston butt is not cured or smoked and has a higher fat content than other cuts of pork. It does well when slow cooked in the oven, causing the meat to become fall-apart tender. When finished cooking, it's great as is or used in a variety of recipes.


Website and Online Farm Store Powered By
Eat From Farms